Tour diary: We are Seahorses lead singer knifed at Baltimore show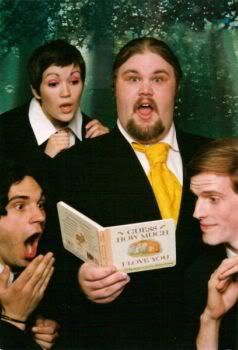 Get ready. This is the most wild, hilarious story you will ever read on Midnight Sun.
Well, maybe the J-Roddy Walston samurai sword story was weirder. But this one is pretty freaking far out there.
I had heard something about the lead singer of the New Jersey-based band We Are Seahorses (pictured) getting knifed at a recent Baltimore gig.
His name is Darren Mabee, but everybody calls him Dale. He describes himself as a "300-pound monster singer guy."
Since there is no way I can do this story justice, I'm going to let Dale describe it in his own words ...
Continue reading "Tour diary: We are Seahorses lead singer knifed at Baltimore show" »
Posted by
Sam Sessa
at 10:59 AM |
Permalink
|
Comments (25)
Categories:
Bars & Clubs
,
Local music
,
Tour diaries