Inside a World Cafe Live taping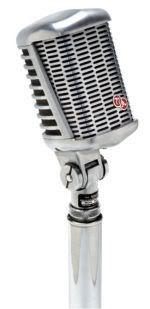 Ever wonder what a World Cafe Live taping is like?
(Never heard of World Cafe? It's a syndicated public radio show hosted by David Dye with live performances and interviews with bands.)
Usually, they record the show in the studios of WXPN in Philadelphia.
But sometimes, they record them live in the adjacent music venue called World Cafe Live.
Dye perches on a stool at stage left, leaning into a microphone to introduce the band and ask questions between songs.
While the band plays, he stays on the stool, his knees bobbing in time with the music. You almost expect him to start singing along.
Sometimes he puts on a pair of reading glasses to skim notes placed on the metal music stand in front of him.
The whole thing takes less than a half hour.
And the club sounds fantastic.
(Photo from Sun archives)
Posted by
Sam Sessa
at 3:59 PM |
Permalink
|
Comments (6)
Categories:
Non-Commvention
,
Random stuff