Stone Temple Pilots, Wiz Khalifa to perform at Pier Six Pavilion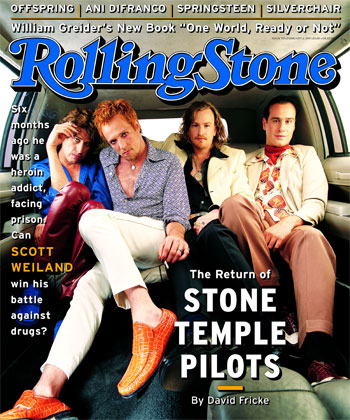 Pier Six Pavilion is quickly filling out its concert calendar, and with younger headliners.
It was just a month ago that Peter Frampton became the venue's first announced performer of the season.
But today it was announced that 90s holdovers Stone Temple Pilots would perform there April 26.
The band's tour is in support of their self-titled release from last year. Tickets, which start at $35, go on sale Friday at the venue's website.
Two days after that show, Wiz Khalifa will take the stage. The rapper was last in Baltimore in December, when he sold out two nights at Rams Head Live. Tickets, at $30, are already on sale at Pier Six's website.
Pier Six made other announcements today, though they are mostly of the Great Performances variety: Spaniards the Gypsy Kings will perform Aug. 21. Tickets, which start at $25, go on sale Friday. Bela Fleck and the original Flecktones, the Grammy-winning instrumental band, will perform July 7. Tickets also go on sale Friday.
In other old concert news, Jiffy Lube Live at Bristow announced last week that Jimmy Buffett would perform there Aug. 27. Buffett is on his "Welcome to Fin Land" tour. Tickets, which start $50, go on sale Saturday.

Posted by
Erik Maza
at 9:11 AM |
Permalink
|
Comments (2)
Categories:
Music News