Hudson Street Stackhouse adds 12 new draft lines, including 4 new Belgian beers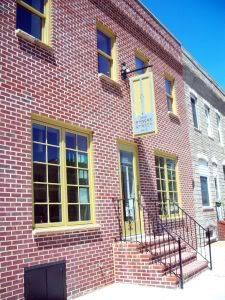 Hudson Street Stackhouse doubled its existing 12 draft lines this week.
The new drafts total puts it two ahead of nearby Mahaffey's, which has long boasted of being Canton's best beer bar.

Stackhouse has been known for its long bottled beer list since it opened two years ago. It now exceeds 100, said manager Dominic DeSantis
But, DeSantis also said "there was a lot of demand for direct beer."
The bar owners have been planning on adding new draft lines for a year.
They were finally installed on Monday, and started pouring Tuesday.
Among the new draft lines: Allagash Curieux , Dogfish Head Burton Baton, and Loose Cannon.
And there are also four new Belgian beers: Dupont Saison, Duvel Green, Palm, and Scaldis Noel.
A full list of drafts is here. Prices range from $4.50 to $6 (a lot of the Belgians).
DeSantis also said the bar is hoping to add cask-conditioned beer within the next few weeks.
Two years ago when Stackhouse first opened, Sam Sessa wondered if it would give Mahaffey's a run for its money in terms of quality, if not quantity. It looks like now they might have caught up in terms of quantity as well.
(via)

Posted by
Erik Maza
at 12:46 PM |
Permalink
|
Comments (10)
Categories:
Brewing News