After "difficult" second album, Wolf Parade returns to Baltimore with "Expo '86"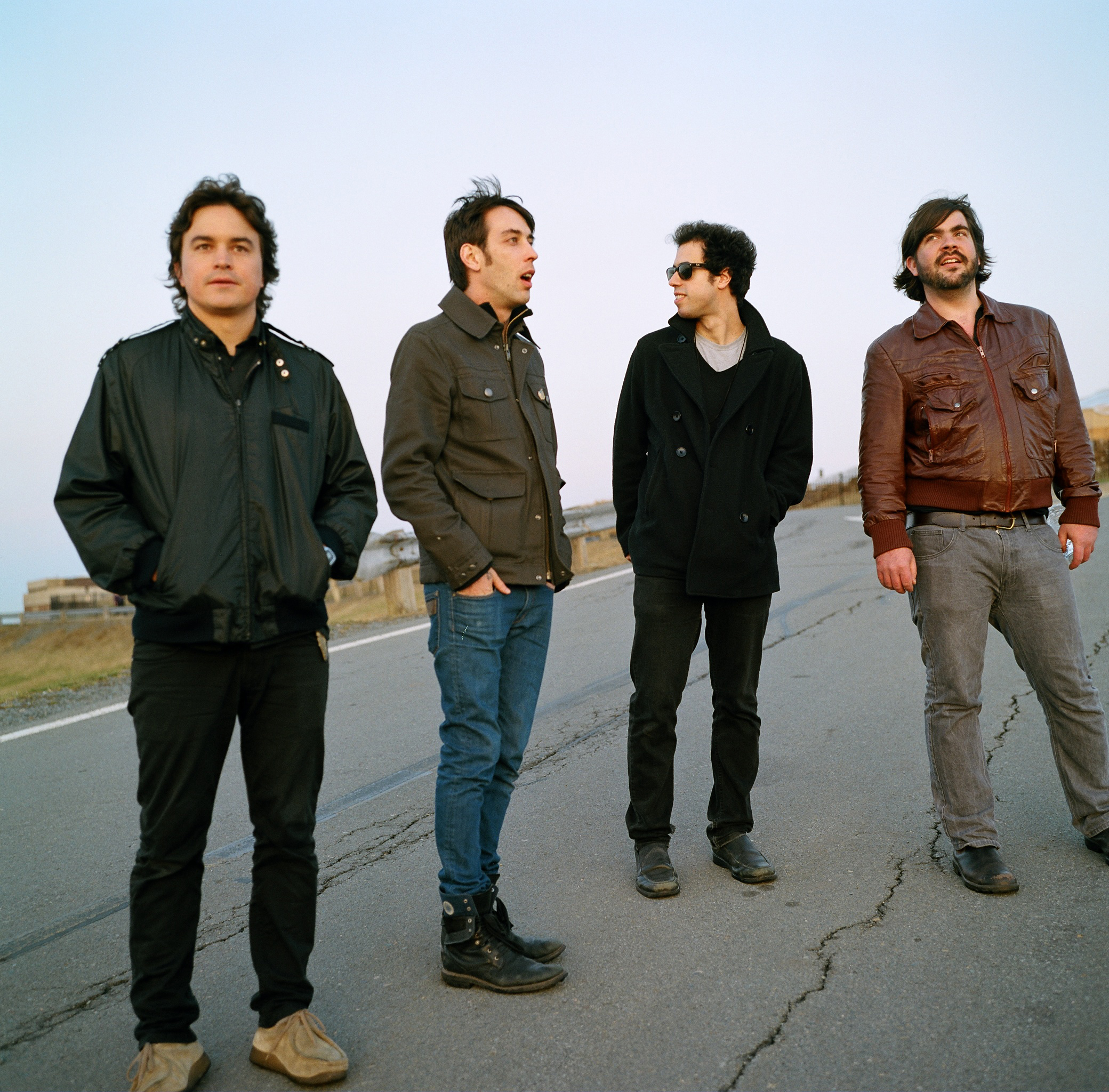 Five years ago, there was a surplus of "wolf" bands: Wolfmother, Wolf Eyes, AIDS Wolf, even Peter and the Wolf.
But thanks to the acclaimed 2005 album "Apologies to the Queen Mary," Wolf Parade is the only one we remember.
The Montreal four-piece recently released its third album, "Expo '86" and is on an 18-city tour to promote it that stops at Rams Head Live Friday.
Third albums tend to find bands in "return to basics" mode, normally following disappointing sophomore efforts where the band tried everything they weren't allowed to do the first time around.
"Expo '86" is no different.
"We just wanted to make a record that was us making a rock 'n' roll record," said drummer Arlen Thompson. "We didn't want to get too deep into production. We wanted to keep things simple, capturing us as a band."
Though their second album, "At Mount Zoomer" wasn't a disappointment — it charted much higher than "Queen Mary" and garnered a 9.2 rating on metacritic.com — it took a year to complete, with band members working on it in fits in starts as they tended to solo projects.
"With 'Zoomer,' things were getting interrupted," Thompson said. "We lost track of what we were doing. We were still satisfied with it, but it was a more difficult record to birth."

For the new album, the band avoided multitasking. Spencer Krug didn't work with Sundown Rubdown; Dan Boeckner didn't play with Handsome Furs.
"We actually sat down, and just said, 'We're going to focus and get it done in one go," Thompson said. Songwriters Krug and Boeckner brought rough riffs to the band, which also includes guitarist Dante DeCaro, and worked quickly to adapt them to a sound that was recognizably Wolf Parade.
"We didn't really sit down and talk about it," Thompson said. "We did it live off the floor. We don't like to second-guess ourselves."
Some songs, like "Two Men in New Tuxedos," came together in a couple of hours. From songwriting to mastering, the rest of the album took just four months to produce.
The sound they've accomplished reflects the quick turnaround. The songs are stripped down, with few bells, whistles or overdubs, and rarely lag, as though they were finished in one over-caffeinated marathon session.
Thompson said it's in line with classic '70s rock, like the German band Can. "It's a what-you-see-is-what-you-get record," he said.
At Rams Head, the band will perform some 15 songs over an hour and a half.
"We put out a lot of energy, a lot of synthesizers and electric guitars and a lot of drums," he said. "It's a rock 'n' roll show."
Wolf Parade performs Friday at Rams Head Live, 20 Market Place in Power Plant Live. Doors open at 7 p.m. Tickets are $25. Call 410-244-1131 or go to ramsheadlive.com.
Photo: Meqo Sam Cecil for Sub Pop
Also see:
• This week's concerts
• Weekend events: Best bets
• Pictures: Recent concerts
Posted by
Erik Maza
at 12:30 PM |
Permalink
|
Comments (1)
Categories:
Music News