The trouble with high-test beers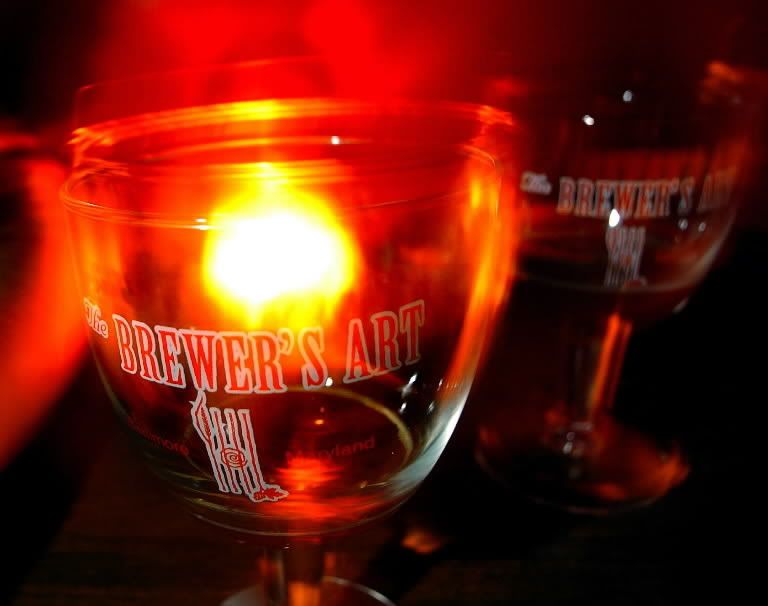 A buddy of mine was recently at the Metro Gallery (1700 N. Charles St.) watching some live music and drinking some Belgian beers. He had about four, when it hit him: He was suddenly, unexpectedly sloshed.
The cause? Each of the beers he had was 9 percent alcohol per volume, which is about twice as much alcohol as the average brew.
Has this ever happened to you?
Bartenders who serve a lot of Resurrection Ale (that's the stuff made at the Brewer's Art), people who haven't drank it before can get quite messy, quite quickly ...

A South Baltimore bartender told me that he has seen people put back four or five Resurrections while seated at the bar, get up to go to the bathroom and eat floor. Ouch!
My friends were out at a North Baltimore watering hole once when a guy got extremely loud and rowdy and had to be thrown out. The bartender apologized, and explained that this guy was drinking Resurrection for the first time.

Is there a moral here? I'm not sure. If anything, I guess it's "know your beer." If you don't, you beer could floor you. Literally.
(Sun archive photo)

Posted by
Sam Sessa
at 8:30 AM |
Permalink
|
Comments (19)
Categories:
Bars & Clubs