Why I asked for Facebook users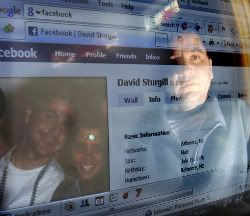 Here is a link to the piece Meredith Cohn and I did. It ran on the front page of today's paper.
As Mark Twain so astutely guessed yesterday, I was indeed writing a piece about the new Terms of Service.
Midnight Sunner David S, who was one of the first to respond to yesterday's request, weaseled his way into the photo and the lead of the article.
Thanks again, everybody, for responding.
(Sun photo by Kenneth K. Lam)

Posted by
Sam Sessa
at 9:11 AM |
Permalink
|
Comments (10)