The Metro Gallery now has regular bar hours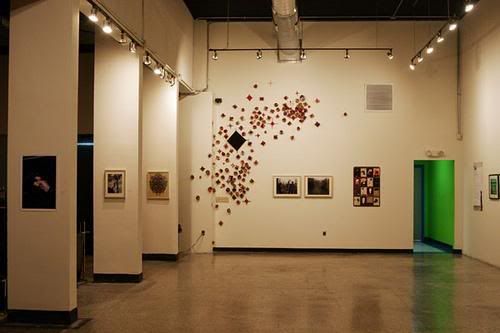 First it was an art gallery. Then it was an art gallery/live music space. As of today, it is be an art gallery/live music space/bar.

Starting today, the Metro Gallery (1700 N. Charles St.) will be open 6 p.m.-2 a.m. every Thursday, Friday and Saturday. It will also be open other days for special events such as shows.
This is a big step for the Metro. Owner Sarah M. Williams said she only booked seven shows last month so she could take some time and make a smooth transition to three-day-a-week bar. She's also has some pretty sweet drink specials ...
"We're ready to hit the ground running -- as opposed to running after the ground," Williams said.
Here is a list of their drink specials for this month:
Thursdays 7 p.m.-11 p.m. $12 all-you-can-drink house wines.
Fridays 7 p.m.-10 p.m. dollar of all beer and whiskey.
Saturdays 7 p.m.-11 p.m. $2 Yuenglings, $2 Miller Lites, $2 Lowenbraus
Mmm.
Posted by
Sam Sessa
at 3:12 PM |
Permalink
|
Comments (10)
Categories:
Bars & Clubs