If you own a bar and I walk in, here's what not to do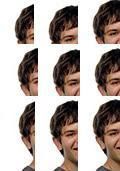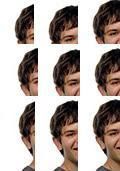 Before writing this, I asked Elizabeth Large if I was going too far. She said no way, and directed me to a post she did a little while back about the very same thing.
I have been offered so many free drinks and put in so many awkward situations since my photo started appearing in the paper, I had to write something about it.
If you own a bar or work at a bar and I happen to walk in, please don't say anything. Don't make any snide remarks. Don't offer me free drinks. Or a free T-shirt. The Sun's ethics policy says I'll get fired if I accept free stuff ...

And though I've written about this before, it doesn't seem to stop people from trying to offer me things. I had one very polite bartender approach me this past weekend with a couple free shots and tell me how much he liked Midnight Sun. I was wearing a disguise, and he still recognized me.

I had to refuse the shots, which immediately makes things incredibly awkward. In fact, if you're a bar owner or bartender and you recognize me, it's probably best if you just let me be. That way, if I'm reviewing your place, I don't know that you know who I am. And you don't get put in an awkward spot.
Again, I'm really sorry if this sounds mean or pretentious. I just don't want anybody put in these weird situations all the time.
Posted by
Sam Sessa
at 8:38 AM |
Permalink
|
Comments (24)
Categories:
Bars & Clubs