What happens when you leave your credit card at a bar?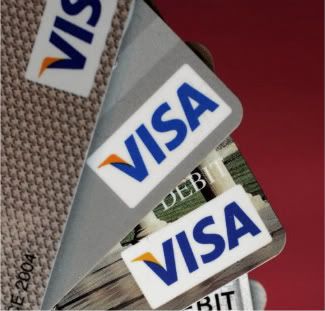 The short answer: Bad things happen.
Every time I've heard of someone leaving their credit card at a bar, I hear about how the bar itself tacks on a massive fee.
It could be as much as 20 percent, or even 50 percent, depending on the bar.
But is this fair? I mean, is it really that inconvenient for bartenders/managers to have to deal with? And is it really necessary for them to charge such a large fee?
I'd like to hear from bar owners and patrons who have been in this situation before, just because I don't know that much about it.
Personally, I don't think I've ever left a credit card at a bar overnight. but I know a lot of people do.
In fact, I'd like to share a story with you. Ian, a friend of a friend, left his card at Brewer's Art this past weekend ...

Here is the tale, in his words:

Friday night I went to Brewer's Art, started a tab, had a few beers and absent-mindedly walked out without settling my tab. I realized I had forgotten to settle up when I got home, but I thought no matter, they have my card, they can get their money if necessary.
Saturday, when I went back around 8 p.m. to pay and get my card back, I was told a manager would have to come down and they were really busy. I can't really be more specific but the barman was being sort of surly with me, after standing around like a chump for about 15 minutes I told the guy it didn't matter and I would come back tomorrow - the barman grunted.

The next day I went back just after they opened at 5pm, the bar was empty and this time a manager did come down with my card. "We expect a tip" he said as he handed over the slip for me to sign.

I don't know quite what I did to deserve to be treated like a [bad word]. I mean people must do this from time to time, I wasn't malicious and the inconvenience to the bar must have been pretty minimal.

Whadayya think?
(AP photo)

Posted by
Sam Sessa
at 11:51 AM |
Permalink
|
Comments (54)
Categories:
Bars & Clubs