Sometimes you can't go home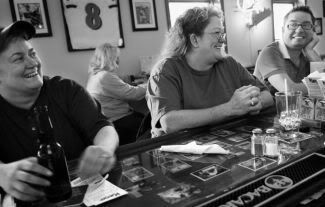 Got this email from Midnight Sun reader Patrick:

Sam,

Reading your article (in today's paper) about the Knotty Pine Inn (pictured) brought back memories of what happened to the Emerald Tavern on Harford Road in Parkville.
The Emerald was a neighborhood establishment for decades along that corridor. The bar was relatively dark, had a long, oval bar in the middle of the room, a low ceiling and the restroom was always filthy. But I loved the place. I'll always remember that I was there one evening when I saw the Orioles pull off a triple play on the television. (Things like that somehow stick in the crevices of one's mind).

About eight years ago a new owner purchased it, and it closed for what was probably a year (I happened to go in there by coincidence the last night it was under the old ownership) ...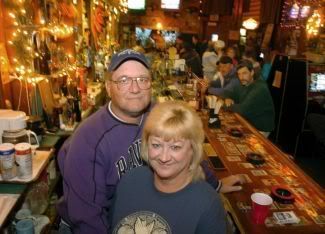 I would occasionally call and ask when the place was going to reopen. Obviously, I eagerly anticipated the reopening of the place.
The truth is, some eight or nine years later, I'm still getting used to the "new" Emerald. Too many mirrors, too much light wood, and a bar tucked along the far wall as you enter. The old charm was gone, as if sucked away by a vacuum.

The music on Saturday nights is usually quite good, and there is seldom a cover charge, but every time I set foot in there, I still "pine" for the old Emerald.

Sometimes, you simply can't go home …
(Photo of the new Knotty Pine Inn, top, by Algerina Perna/Sun photographer. Photo of the old Knotty Pine Inn, bottom, by Kenneth K. Lam/Sun photographer)

Posted by
Sam Sessa
at 1:44 PM |
Permalink
|
Comments (1)
Categories:
Bars & Clubs