One bar that typifies Baltimore?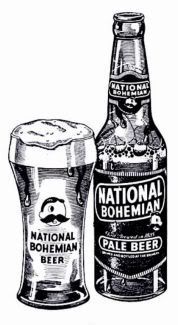 Good morning, gang.
I have made an executive decision to blatantly steal an idea from Elizabeth Large, because it's a good one and I wish I'd thought of it.
Here's the question: If you had to pick one bar that typifies Baltimore -- one bar that truly embodies "Baltimore" more than any other, which one would it be?
Palma, perhaps?
Hee hee ...

You know, this is a really tough question, but I'd have to answer it with the Knotty Pine Inn way out near Brewer's Hill. The Pine is incredibly inviting and has cheap beer and friendly regulars.
In my opinion, Baltimore's not a big club town or a big high-end lounge town, so it has to be a corner bar or something like that. But there are so many to choose from.
I'm interested to see what suggestions you guys have.
(Illustration from Sun archives)

Posted by
Sam Sessa
at 11:27 AM |
Permalink
|
Comments (26)
Categories:
Bars & Clubs