No shots for me, please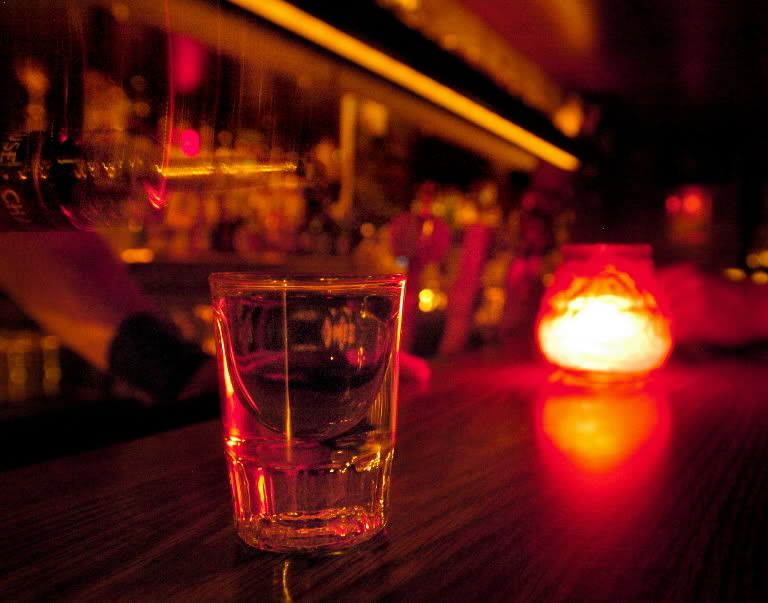 If we men could just say that and get away with it, the world would be a better place.
If you're a dude, you know what I'm talking about: You're out at a bar, drinking beer with your buddies and all the sudden, one of said "buddies" orders a round of whiskey for everybody. He doesn't bother to ask if everybody wants one -- he just orders a round.
I hate this guy.
This guy puts everybody in an awkward situation. You see, as men, it is impossible for us to refuse a shot when it is presented to us. That would be unthinkable. That would be ... unmanly. And the last thing a drinking man wants to be is ... unmanly ...

This is the same logic that gets men into bar fights. Once the gauntlet is thrown, it can't be picked back up again. You can't refuse the shot after it's been ordered and set in front of you. Not only would you be branded as a sissy and embarrassed in front of all your friends, the shot would go to waste. And as Grandmom always used to say, "How dare you waste this drink when, somewhere in China, people are going thirsty?!?!?'

Since you have to take the shot, you take the shot.
But taking a shot of whiskey on a stomach full of beer is like chugging vinegar on a belly full of baking soda. There's only one word that properly describes the feeling:

"FOOM!"
So here we are, at the end of this little episode, and what have we learned? Tell your "buddy" not to order shots unless everybody wants one. That's the only way to head off disaster before it starts.
(Photo by Elizabeth Malby/Sun photographer)

Posted by
Sam Sessa
at 11:45 AM |
Permalink
|
Comments (12)
Categories:
Bars & Clubs