The bathroom post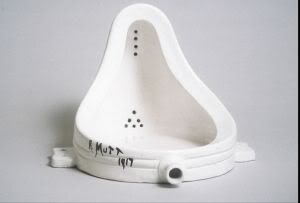 As you may have noticed, I have a thing about bathrooms.
I don't know exactly why, but for some reason, I tend to mention a bar or club's bathrooms in most of my reviews. It seems important to me while I'm writing the review, I guess.
When I plug my name into The Baltimore Sun's archive search mechanism, it tells me I've mentioned the word "bathroom" 17 times in 136 nightlife columns. That's a lot of times.
But the more I think about it, the more I decide that bathrooms are at least quasi-important. I mean, if you stay at a bar long enough, you're probably going to visit the bathroom ...
And though you're probably not going to go to a bar just because it has awesome bathrooms with XLerator hand dryers, it's always nice to know that they exist, methinks.
So I write about them. And some of you give me crap for it. But I don't care.
I'm hoping that somewhere along the line, someone who is reading my nightlife columns and/or this blog will be glad that I mentioned Ropewalk Tavern's nice new bathrooms -- or that you share a communal sink at the new Abbey Burger Bistro.
Maybe I'm hoping in vain. But maybe -- just maybe -- someone out there feels the same way I do.
(Photo from Sun archives)
Posted by
Sam Sessa
at 2:03 PM |
Permalink
|
Comments (14)
Categories:
Bars & Clubs