So I bought a bottle of Resurrection ...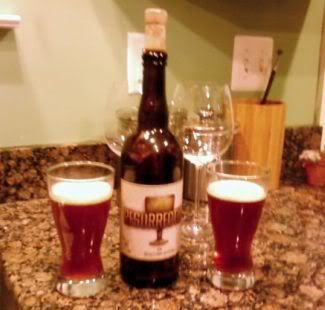 And then I drank it!
I picked mine up at Wells Liquors on York Road. It cost $10.99, which is a little steep considering it's a 750 milliliter bottle (two or three glasses worth, give or take).
If you have a growler, it's cheaper to get that filled with Resurrection.
But if you don't have a growler, this is your best bet. And it makes a great holiday present.
Oh, yes -- and it tastes divine.
Cheers!
(Photo by me)

Posted by
Sam Sessa
at 9:48 AM |
Permalink
|
Comments (17)
Categories:
Bars & Clubs