LuX to replace Xanadu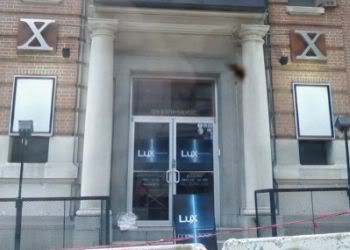 Here's a big shocker: There's a new high-end club coming to 10 S. Calvert St.!
It's called Lux. Here is the club's MySpace site.
No word on exactly when LuX will open, though they are accepting reservations for a New Year's Eve party.
But who knows how long LuX will last? It's changed hands a lot in the past couple years.
Club X Ultra Lounge opened there in late 2005, which was replaced by a new Club X Ultra Lounge, which was replaced by Xanadu which is going to be replaced by LuX ...
You get the picture.
Notice how each of these clubs has an X in the name. After Club X Ultra Lounge closed, the new owners never bothered to take down the big metal Xs on the front of the building. I guess they figured it's easier to start a new club with the letter X in its name than to trash the metal signs. Heh.

But I just wonder -- what makes people so willing to keep sinking money into this particular spot? I mean, look at its track record!
Well, I wish LuX the best. But I can't help but be a little hestitant about its chances -- given the building's history.
(Photo by me)

Posted by
Sam Sessa
at 3:09 PM |
Permalink
|
Comments (14)
Categories:
Bars & Clubs