I.M.P. to exclusively book Rams Head Live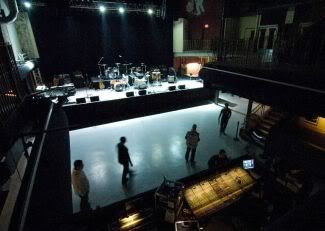 Bethesda-based promoter I.M.P., which currently books the 9:30 Club, has become the sole in-house promoter for Rams Head Live, officials announced yesterday.

That's a lot of industry speak, which actually means that new people are deciding which shows come to one of Baltimore's biggest clubs.
A few years ago, I.M.P. had a relationship with Sonar, and frequently booked concerts there. That was back when Lonnie Fisher ran the place. After Fisher left Sonar, so did I.M.P.

I.M.P. brings some of the best possible concerts to the 9:30 Club. And I think they'll beef up Rams Head's lineup.
But there's a little more to this than meets the eye ...

Back around the time I.M.P. (which is run by Seth Hurwitz) started working with Sonar, Hurwitz didn't get along so well with Rams Head Live -- at least professionally. In a 2005 piece written by Sun reporter Stephen Kiehl, Rams Head Live owner Bill Muehlhauser accused Hurwitz of using his influence to keep high profile shows out of Baltimore.
But in the years since then, Rams Head Live showed that Baltimore could sustain a top tier club. Sonar's success and a revitalized Pier Six Pavilion further proved that case. When I revisited the topic in an article last year, Hurwitz agreed that Baltimore's music scene was on the rise.

"There's no question that without the addition of these venues, people would either just come back to Washington or skip Baltimore," Hurwitz said. "It's definitely helped Baltimore's case."

I'm glad Muehlhauser and Hurwitz are teaming up. I think only good things can come of it.
(Photo of Rams Head Live by Christopher T. Assaf/Sun photographer)
Posted by
Sam Sessa
at 2:16 PM |
Permalink
|
Comments (7)
Categories:
Bars & Clubs
,
Local music