End of the line for Tiburzi's?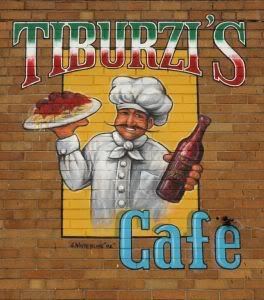 Got this email today from a Midnight Sun reader:
I live right around the corner from Tiburzi's the place was closed Saturday night and again yesterday. I assume they ran out of money due to the economy/lack of character the place had.
In there last week, and they only had 9 wings left when I ordered 10. And they still only accepted cash, no credit cards. Very sketchy.
Personally, I wouldn't be surprised if Tiburzi is closed.
If anyone knows more about this, fill us in.
(Sun archive photo)
Posted by
Sam Sessa
at 1:44 PM |
Permalink
|
Comments (3)
Categories:
Bars & Clubs