The truth about meatheads and me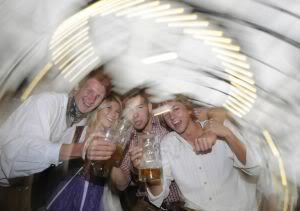 Got an email this morning from MD reader P.J. about today's meathead post. He writes:

"I understand that you might not like certain groups of people and there is nothing I can say to change your opinions but I would appreciate if you could better characterize those that you choose not to be around.
... While there are muscular people with tight shirts that like to fight in the Federal Hill & Canton bars they are far more the exception to the rule.
I am willing to accept preppy/yuppie/collegiate/immature/douche bag/etc. for people that wear collared shirts, chinos/jeans & baseball caps but don't use a term that does not paint an accurate picture of the bar patrons that bother you."
P.J., I think you raise a really good point here, and I want to address it ...
For the record, I do not hate meatheads. Or hipsters. Or yuppies. Or natives. Or anybody else for that matter. I don't think I'm better than them. Heck, I have fallen into any one of these categories at a certain point in my life.
I'm a spinach farmer-turned-hippie-turned-hipster-turned-yuppie-turned-God knows what now.
However, I do enjoy poking fun at all of these stereotypes. And yes, there are times when I don't like being around certain crowds. But I'm not anti any of these groups.
And quite frankly, I don't think it's right to generalize or stereotype if you're being mean about it. I try really hard to keep Midnight Sun hate-free. I just enjoy making fun of the stereotypes.

(AP photo)
Posted by
Sam Sessa
at 11:35 AM |
Permalink
|
Comments (11)
Categories:
Bars & Clubs