The Joel Madden saga rages on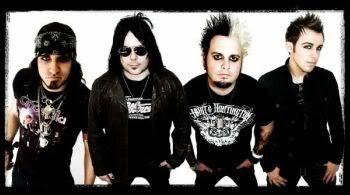 Sorry if you're getting sick of the whole Joel Madden vs. Angels Rock Bar drama at this point. Can't say I blame you.
If you're new to the episode, read this and this and this.

But this little issue just refuses to die. Local rockers Beretta Jane (pictured), who were scheduled to perform at Angels, are backing out of the gig. This press release will go out today:

"We love Baltimore and we love Baltimore's music scene. In the same token, we will vehemently refuse to support any entity that we feel is a negative influence on it. We also don't wish to involve ourselves in any further activities related to this incident. To do so would only put more money in the already padded pockets of an out-of-touch company that could seemingly care less about giving anything to our scene."
(Photo by Kristina DeSantis)
Posted by
Sam Sessa
at 11:58 AM |
Permalink
|
Comments (15)
Categories:
Local music