Midnight Sun strikes back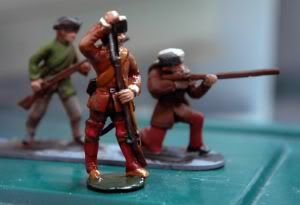 Enough talk. It's time to act.

All this time, I've been worried about raising the money to get Homer back and when to drop off the money.
Well, we're not paying the ransom money for Homer, my magnetic desk figurine. I'm not willing to pass that burden onto the tax-paying commenters on Midnight Sun.
Instead, I decided it was time to strike back. So this morning, we dispatched a counter-terrorist strike team (pictured) to root out the evil-doers.
We captured key members of the terrorist organization that kidnapped Homer and are currently holding them for questioning. Want proof we mean business? Here's a photo ...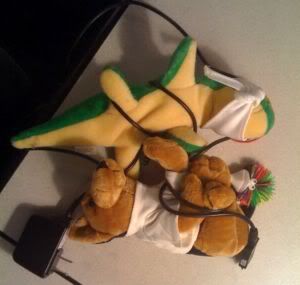 As you can see, we have the suspects securely bound and kept in a top-secret questioning center.
Midnight Sun does not negotiate with terrorists. We will not pay the ransom. We will get Homer back on our own terms.
And the world will be a safer place.
(Top photo by Kenneth K. Lam/Sun photographer. Bottom photo by Midnight Sun)

Posted by
Sam Sessa
at 12:50 PM |
Permalink
|
Comments (11)
Categories:
The Homer Saga