Joel Madden responds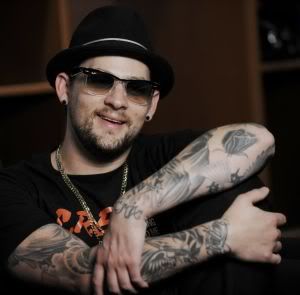 Good Charlotte lead singer Joel Madden wants to shed some light on all the drama surrounding his canceled appearance at Angels Rock Bar.
Here is an e-mail he sent me late last night:

Sam,
Very interesting article. I usually take these things with a grain of salt, and would never even get into something like this. Being from Maryland though, I really do care what my hometown thinks of me. No one can dispute my love for this state, and this town. I have an oriole tattooed behind my ear.
Anyways, I had no idea any of this was going on until I read your article, and I was pretty surprised. I booked the gig at Rock bar as a favor for a friend of mine. I agreed to do it at whatever price they could afford, which was only about a fourth of what I get paid for gigs, and I was actually excited to come hang out with all my friends at home, have a home cooked meal at my moms house, and relax.
As the gig got closer, some unexpected things came up, and some things that I just felt were more important than going home. ...
I had to stay up in New York for meetings I couldn't miss for a record we are about to put out, I'm working on a new record at the same time as preparing for a trip to Africa with UNICEF in oct, along with just trying to make some time for my family.
I realize its a bummer for a hometown club to feel dissed by me, but I sincerely mean it when I say I would never just cancel on anyone for no good reason. I have responsibilities as a father, to my family, and to my band. I know im blessed to be able to DJ, it is a very fun way to make a living, but i'm a father first and I'm in Good Charlotte first.
Anyways the story that I've heard, im sure that club had to be joking around. It sounds too silly to be true.
I'll always love Maryland, its a part of who I am. Just cant always expect Maryland to love me back.
Go O's.
Joel Madden
(AP photo)
Posted by
Sam Sessa
at 11:04 AM |
Permalink
|
Comments (14)
Categories:
Bars & Clubs
,
Celebrity sightings
,
Local music