Are ladies nights unfair?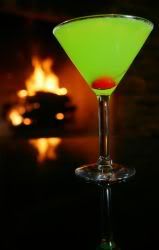 The ladies over at the Consuming Interests blog have a few questions for us, gang.
Don't know if you've heard or not, but a New York judge ruled that bars in that state can run Ladies Night Specials if they want to. Well that's a relief.
Here are the questions Consuming Interests has for us: What do you think? Does anyone out there --- guys or gals --- patronize Ladies Nights? Do these specials serve a purpose, or are they unfair?
I'll tell ya what I think. And this may come as a surprise to some of you ...
But I think bars can offer whatever specials they want. And if the men think they're being treated unfairly on Ladies Night, they can go somewhere else. Nobody's tying them to a chair and forcing regular-priced drinks down their throats.
I think it's ludicrous this issue even had to go to court. That in itself scares me. We need a court to tell us this?
Has the whole world gone crazy?* Am I the only one who gives a $#@ about the rules?
(Photo courtesy of the Fort Worth Star-Telegram)
*Careful now -- this hilarious re-enactment of the classic scene has plenty of profanity.

Posted by
Sam Sessa
at 11:06 AM |
Permalink
|
Comments (26)
Categories:
Bars & Clubs