The skinny on Bourbon Street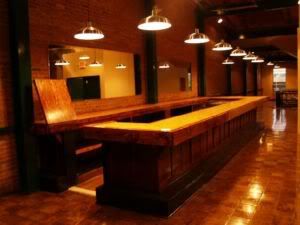 For starters, it's just Bourbon Street -- not Bourbon Street Live. Here's a link to the official web site.
Owner Jim Temple said the Cordish Company objected to his original name, so he dropped the "Live."
Bourbon Street will have a soft opening Sept. 14 with a concert by O'Malley's March. It officially opens the weekend of Sept. 26-27.
Temple is a lawyer who represented the original Hammerjack's and helped run Iguana Cantina for about three years. He said Bourbon Street will start having music regularly in about two or three months.

"We feel very confident about what we're going to do," Temple said.
"Like any club, it's going to take some time. But we're familiar with Baltimore. We're not coming from another jurisdiction and starting here. You have to know Baltimore."
I like the new wood floor and the hanging lamps. But I think one of the biggest aces up Bourbon Street's sleeve is the roof deck. Check this out ...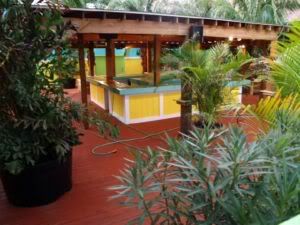 Bam!
Looks pretty darn cool, doesn't it? Since it's open, you'll be able to smoke up there (that's huge) and admire the view.
"We spent a lot of money in decorations," Temple said. "It's become its own advertisement. People see it from I-83, and it really catches their eye."
All told, renovations cost about $1 million, Temple said. He doesn't own the building and wouldn't comment on the details of the lease. Capacity is 2,500.

Bourbon Street's address is 316 Guilford Ave., and the number is 410-528-8377.

(Photos courtesy of Bourbon Street)
Posted by
Sam Sessa
at 11:50 AM |
Permalink
|
Comments (8)
Categories:
Bars & Clubs