The review: Bad Decisions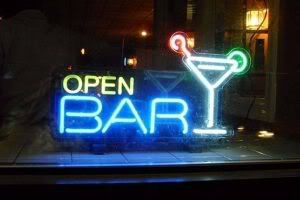 Totally forgot to link to my official review of Bad Decisions, the new corner bar at 1928 Fleet St.
It doesn't look like anything special, but it doesn't need to.
You go to a place like Bad Decisions for inexpensive, inventive drinks. And in that department, Bad Decisions won't let you down.
(Photo by Baltimore Metromix)
Posted by
Sam Sessa
at 9:13 AM |
Permalink
|
Comments (2)
Categories:
Bars & Clubs