Rider Strong drops by Max's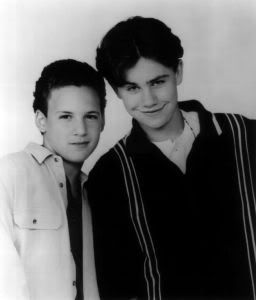 Or maybe I should have titled this blog "Boy Meets Max's." Hee hee.
Actor Rider Strong (of Boy Meets World fame) visited Max's Taphouse (737 S. Broadway) for three hours last Friday during the bar's first German Beer Fest.
Strong (pictured, as a child, to right) started with German beer and switched to Belgians, according to general manager Gail Furman.
"I was adamant about [people] leaving him alone," she said. "No one bothered him."
The festival was a hit, and will be back for a second round next year, Furman said.
(Stock photo)
Posted by
Sam Sessa
at 2:03 PM |
Permalink
|
Comments (14)
Categories:
Celebrity sightings