Bourbon Street to open tomorrow night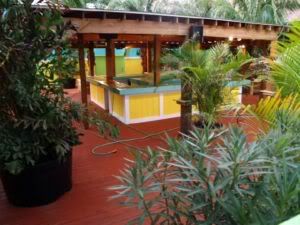 Just a friendly reminder, Bourbon Street Live's grand opening party is tomorrow night.
The three-story Mardi Gras-themed club welcomes host "Crazy" Kirk McEwan from 105.7 and special guest Vince "Doughboy" Neil of Motley Crue.
Now here's a way to start a stampede: Free drinks and admission from 7 p.m. to 8 p.m. and free catered food until 9 p.m. AOOOOGA!
From 8 p.m. to 10 p.m., it costs $5 to get in, and from 10 p.m. to close, it's $10. The party is 21+.

Here is a link to the club's Web site, where you can get more information.
(Photo courtesy of Bourbon Street)
Posted by
Sam Sessa
at 2:37 PM |
Permalink
|
Comments (1)
Categories:
Bars & Clubs