Whatchagonnadothisweekend?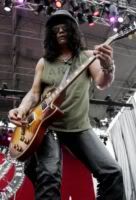 This was a hit last week. But I don't know if you guys were able to coordinate anything.
Ideally, Whatchagonnadothisweekend should be a springboard into (gasp!) a night of Midnight Sun mingling.
So share your plans with me. Mine are as follows: 24 hours spent covering both days of the Virgin Mobile Festival.
You can read about it on our shiny new Virgin Fest blog.
(AP photo)
Posted by
Sam Sessa
at 10:51 AM |
Permalink
|
Comments (16)