Ringo gets no respect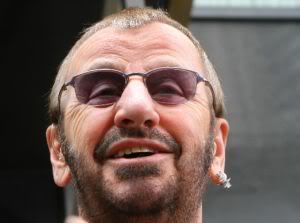 Ringo doesn't get enough credit.
He's the funniest looking Beatle (kind of schmoopy-faced, wouldn't you say?), and when it comes to writing songs or singing, he's no Paul McCartney/John Lennon.
Or even George Harrison, for that matter.
But the truth is, Ringo ain't bad. He's a versatile drummer with a great sense of rhythm.
And I want to give him some cred here. The man deserves it.
Want proof? ...
(Photo by Chicago Tribune)
Listen to his beats in this instrumental version of "Hello Goodbye."
Get it! Get it!

Posted by
Sam Sessa
at 11:38 AM |
Permalink
|
Comments (11)
Categories:
Random stuff