Live music legislation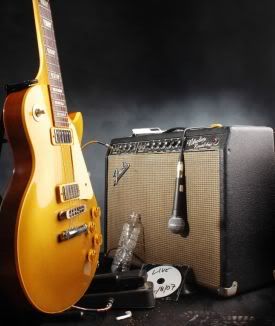 I'm late to the game on this one, but with K-Swift's death and the new arena announcement all coming down the pipes last week, I was buried with breaking news.
City Council President Stephanie C. Rawlings-Blake (that's a mouthful isn't it?) introduced a bill that would let more bars and clubs apply for live music licenses.
She proposes establishing a five-member panel to review applications for annual live entertainment licenses.
I don't see this being a big hit with neighborhood associations.
Nobody who lives near a loud corner bar wants it to get even louder with live bands all the time.
But this would be huge for the local music scene. More bars and clubs to play in is always a good thing.
Wonder if it will pass.
(Photo from Sun archives)
Posted by
Sam Sessa
at 12:15 PM |
Permalink
|
Comments (10)
Categories:
Bars & Clubs
,
Local music