How was Artscape?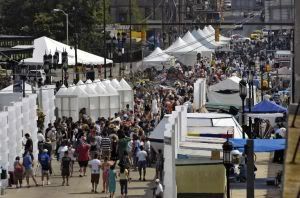 People ask me what shows I see in my free time.
But I usually spend my free time not seeing shows.
Since I had this past weekend off, I skipped Artscape.
How was it?
I'm kind of glad I didn't have to cover it either -- it was waaaay too hot for me to be running around outside all weekend.
(Photo by Kenneth K. Lam/Sun Photographer)
Posted by
Sam Sessa
at 10:30 AM |
Permalink
|
Comments (13)