Did Coachella lose money?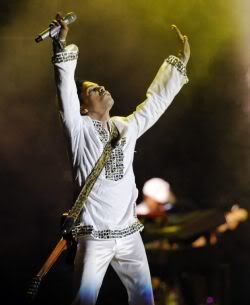 I heard second-hand (but from a good source) that this year's Coachella Valley Music & Arts Festival lost some serious money.
According to this source, festival promoters shilled out a few million dollars to book headliner Prince (pictured), and it didn't pay off in ticket sales.
Also, organizers decided to scrap this year's Virgin Festival in Vancouver a few weeks ago for "various reasons."

And attendance at this year's Bonnaroo festival was down from last year.
Here I am writing about how festivals are once again popping up around the country. Maybe that's not the case after all.
Or this bad news could just be a fluke.
Thoughts?
(AP photo)

Posted by
Sam Sessa
at 12:56 PM |
Permalink
|
Comments (11)
Categories:
Local music