Reduced hours at Nutty Pub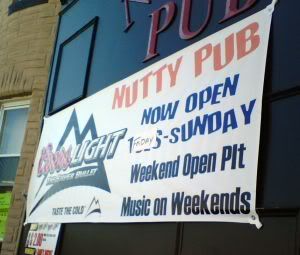 Walked by Nutty Pub (3520 Chestnut Ave. in Hampden) the other week and saw where they scaled back their hours.
Anybody know why?
I mean, I never saw many people in the place, even on a Friday or Saturday night. So that in itself might be the reason.
But if there's something else, I'd like to know.
(Photo by me)
Posted by
Sam Sessa
at 1:12 PM |
Permalink
|
Comments (2)
Categories:
Bars & Clubs