Karaoke at Aloha Tokyo?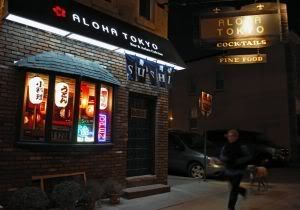 Aloha Toyko, the Japanese restaurant/bar at 1120 E. Fort Ave., advertises its karaoke with big signs outside.
But is it really any good there?
I see this place as more of a restaurant than a karaoke spot.
Have any of you been there and sang karaoke?
(Photo by Kenneth K. Lam/Sun Photographer)
Posted by
Sam Sessa
at 2:00 PM |
Permalink
|
Comments (10)
Categories:
Bars & Clubs