Grand Central fire extinguished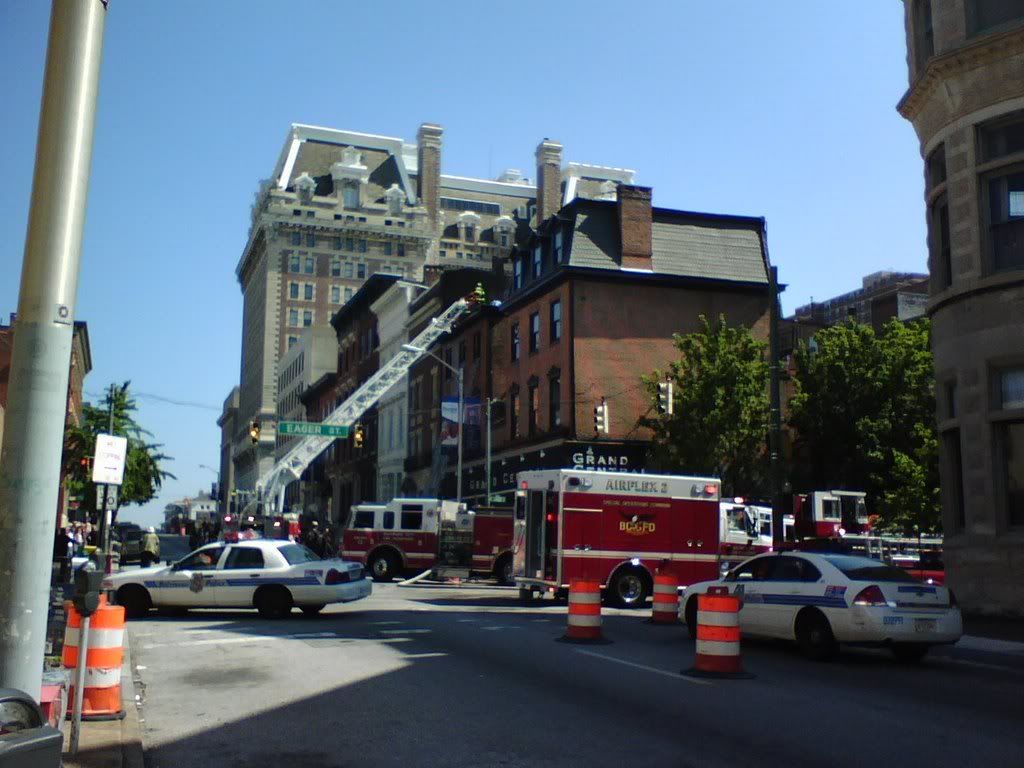 The fire's out at Grand Central.
I got there at about 10:10 a.m., and by then, firefighters had put out the roof fire atop the bar's north building at 1003 N. Charles St.
When I arrived, firefighters were perched on top the smoldering roof, tearing up chunks of burnt wood with axes and tossing them down to the sidewalk below.
Grand Central's General Manager Steve Ledlow, who spotted the fire on his way to work this morning, said the flames were about three- to four-feet high.
Workers had just finished repairing the roof after it was damaged in a storm last week, he said.
The main part of the bar, at 1001 North Charles St., did not appear to be damaged, and Ledlow said he might open it tonight.
"It's just a headache," he said.
(Photo by me)
Posted by
Sam Sessa
at 10:58 AM |
Permalink
|
Comments (3)
Categories:
Bars & Clubs