Fab Five Friday
Stink, stank, stunk.
Are you ready for the smelliest Baltimore bars?
Here's a link with the back story, if you're new to the topic.
And now, it's time for the list ...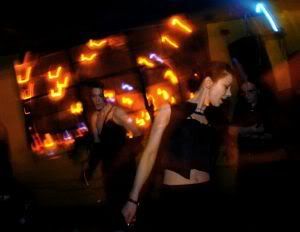 1. Bill's Cafe, 6701 Holabird Ave., Dundalk

Read this. Enough said.
2. JR's Bar, 1229 Hull St.
The Beav said it all: Stopped in J.R.'s on Hull Street a few days ago to grab a burger. The place smelled like a full ashtray that had been dropped in a bucket of sweat. No music on, no sound on the O's game. Just me and the person I went with, one lonely guy at the bar, and two employees playing pool. Needless to say...I got my burger to go.
3. Sonar, 407 E. Saratoga St.

If Sonar has central air, I've never felt it. That means when the club is pumping with people, body odors combine their powers like the kids from Captain Planet to create the villainous Mega Stench.

4. Smash Daddy's, 9654 Belair Road, Perry Hall

From TRA: Nothing like stale beer, mixers, and rot-gut booze to create the signature odor. Add in the lingering odor of stale and smoky air, resulting from an incredibly poor ventilation over the last 20 years. ... Last time I went, my wife made me leave my clothes in the garage and take a shower before I could come into the bedroom.
5. The Ottobar, 2549 N. Howard St.
A couple years ago, I wrote this, and I think it's still true -- even after the smoking ban: You can smell The Ottobar's cocktail of sweat, smoke and beer down the block.
(Photo by Kenneth K. Lam/Sun Photographer)
Posted by
Sam Sessa
at 10:49 AM |
Permalink
|
Comments (12)
Categories:
Fab Five Fridays