Dirty hands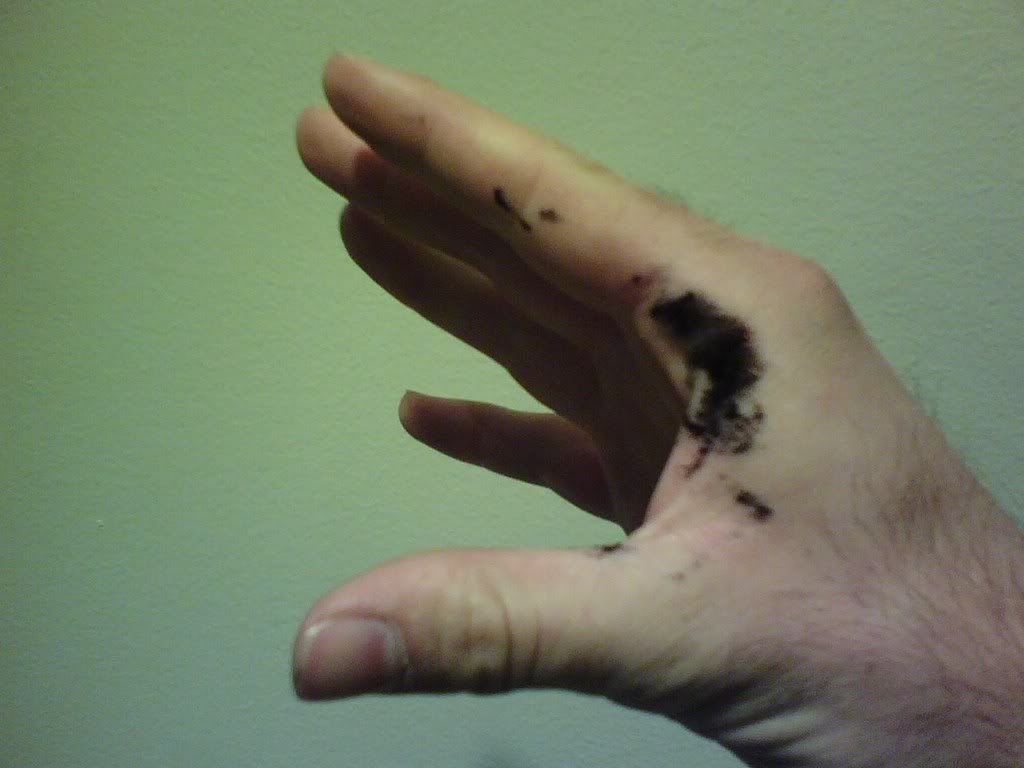 I didn't shake hands with World Cafe host David Dye this past weekend for two reasons.
1) He didn't wash his after using the bathroom (yuck).
2) My furious scribbling made my pen explode, covering my right hand with black ink (pictured).
It took days for the ink to come off.
In the meantime, I was known as Inky.
(Photo by me)
Posted by
Sam Sessa
at 7:07 AM |
Permalink
|
Comments (1)
Categories:
Non-Commvention
,
Random stuff