So I tried a Southside ...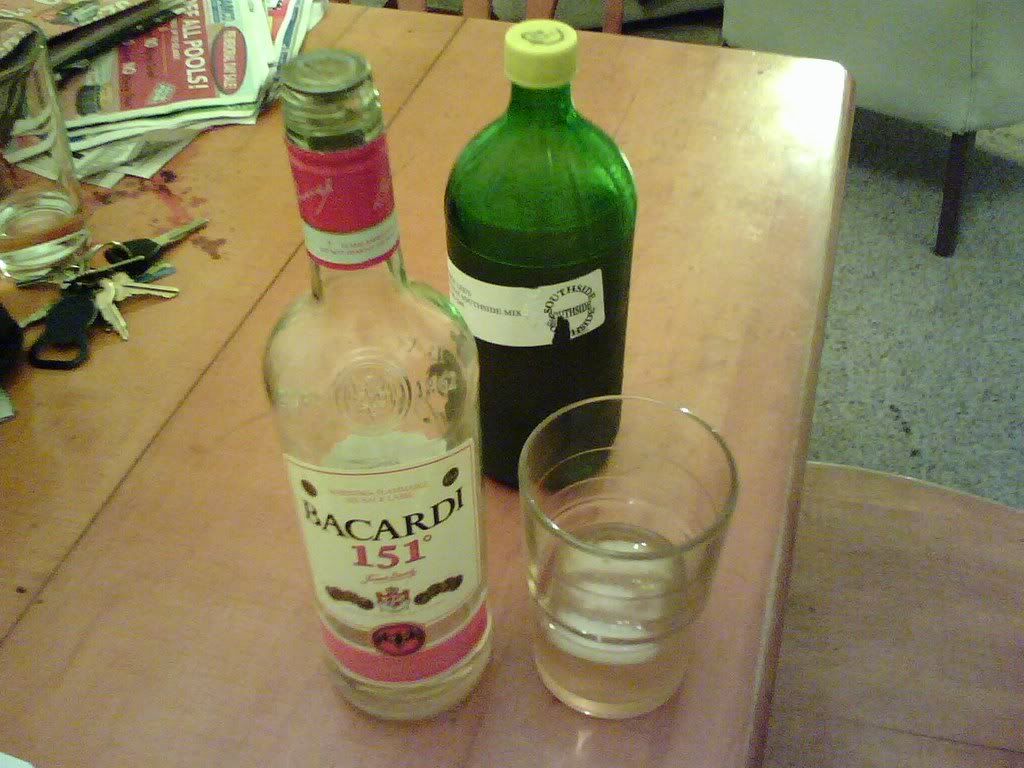 Memories were made last night.
As promised, I, Sam Sessa, downed my very first Southside -- just before the stroke of midnight.
Why so late?
It took me that long just to find the right liquor to put in George Lee's famous mix.
We were out of normal rum and club soda.

And we were out of amaretto, which is what Roommate Patchen usually puts in his.
So, as a last resort, I dug up a bottle of Bacardi 151 and added a shot of that, three or four shots of mix and ice.
Then I took a sip ...
It was awesome.
Deeeelicious.
It looked like muddy water and tasted like a cool breeze on a hot summer day.
Heh.
Seriously though, I was surprised at how complex it tasted.
There's a slightly sour, citrus tang from the lime, a rolling minty sweetness and a rum kicker. It really worked my palette (do tongues sweat?).

I'd buy more of the mix if it weren't a whopping $20 per quart.
Ouch!
But lemme tell ya, if Patchen brings more of the mix around, I'm going to shark some for myself.

(Photos by me)
Posted by
Sam Sessa
at 12:31 PM |
Permalink
|
Comments (6)
Categories:
Random stuff