My thoughts on Mosaic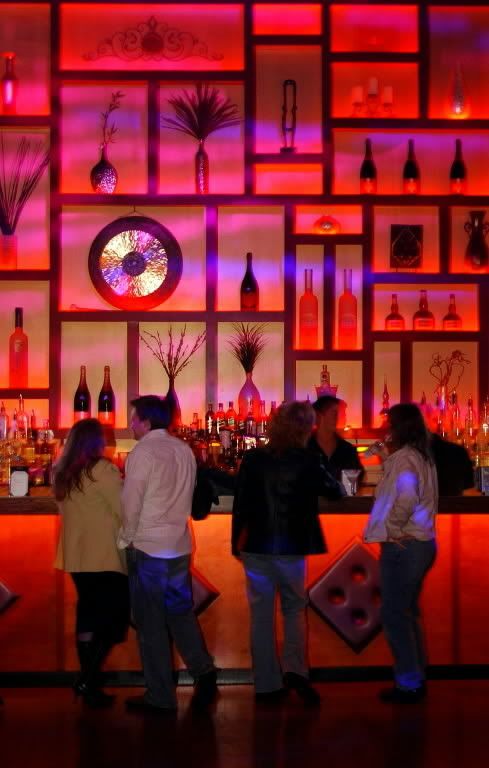 Here's the new Mosaic in three words: What a letdown.
The recently renovated and expanded club in Power Plant Live was only a third full at 11:30 on a Friday night.
Keep in mind -- it's only open Fridays and Saturdays in the first place.
And yes, it had rained earlier in the evening.
But there was a line outside the Lodge Bar, MEX's deck was comfortably full, and Babalu Grill looked packed inside.
Speaking of IAFs, Mosaic's got plenty of them.
When I asked for an Absolut martini, I got some strange orange concoction with a slice of lime in a martini glass.
The glass that held Amie's well-made gin and tonic had a chipped rim. That's unacceptable.

The DJ and decor were the only high points.
I love the new mezzanine, with its plush, antique furniture and the upside-down lamps hanging from the ceiling.
And the DJ seamlessly jumped from Sade's "And I Miss You" to Marvin Gaye's "Sexual Healing."
But the question stands: Why would you spend time and money expanding a lounge you can't even fill twice a week?
(Photo by Colby Ware/Special to The Sun)
Posted by
Sam Sessa
at 12:51 PM |
Permalink
|
Comments (10)
Categories:
Bars & Clubs