Monday morning roll call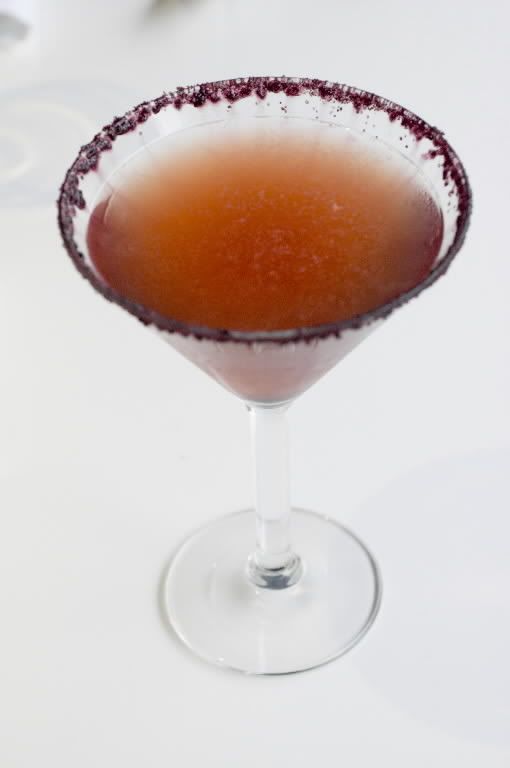 This past weekend was a nice cool-down for me. I only went out Friday night.
Instead of going home for Mother's Day a couple weeks ago, I had mom over and took her out for a night on the town. ...

We had a late dinner at Thai Arroy (Amie's and my favorite Thai place) and then for drinks at Ixia.
Ixia was fairly full when we got there, and the bartender said he didn't have time to make us cocktails with the liquid nitrogen bar.
At least he gave us a bowl full of popcorn soaked in liquid nitrogen, which was cool.
I got the mint martini (which didn't have the traditional chocolate rim because they ran out, our bartender said).
Mom got a pomegranate martini (pictured) but it didn't have the usual sugar and pomegranate dusting around the rim. Our bartender didn't say why.
Either way, we both had a good time soaking in Ixia's elegant, eclectic atmosphere.
What did you do this weekend?
(Photo from Sun archives)

Posted by
Sam Sessa
at 11:41 AM |
Permalink
|
Comments (10)