Metro Gallery update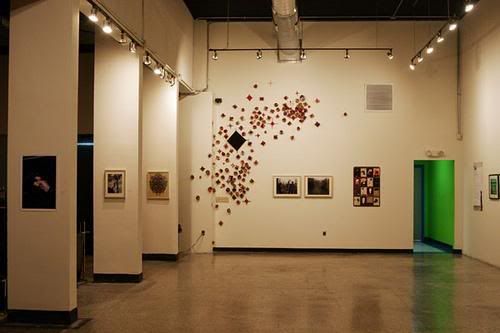 Dropped by the Metro Gallery (1700 N. Charles St., pictured) Saturday to check out Videopolis and chat with gallery owner Sarah M. Williams.
In the coming weeks, she plans to install a new bar and stage. I'll keep you posted as things progress.

Little known fact: Over the years, Williams has developed a case of slight claustrophobia. She hates being wedged between concertgoers at clubs around town.
Instead, she brings bands she wants to see to the Metro Gallery.
Then, when the place is packed with patrons, she either hides behind the soundboard mixing levels or serves drinks from behind the bar.

"I can't handle it," she said. "I have to corner myself off."
Posted by
Sam Sessa
at 7:17 AM |
Permalink
|
Comments (3)
Categories:
Bars & Clubs
,
Local music