It's Southside time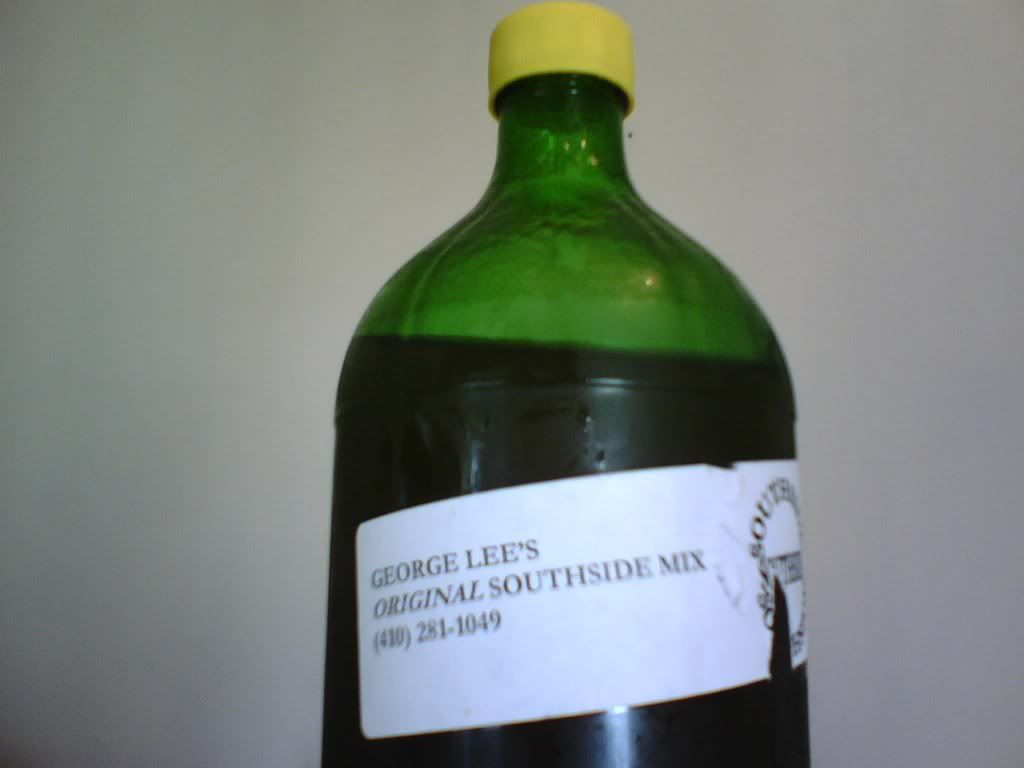 Sad fact: I've lived in Baltimore City for three years and not once in all that time have I had a Southside.
Ever heard of a Southside?
It used to be a country club drink, made with an icy blend of rum, club soda, mint and magic -- depending on who was behind the bar.
These days, you can buy the mix at various places around town and add your own liquor at home.

But in all my time and travels in Baltimore, I've yet to slurp down a Southside.
That's gonna change tonight folks, thanks to my roommate Patchen ...
Patchen got his paws on two bottles of George Lee's Original Southside Mix.
Lee is the grand-pappy of Southside makers. Dude must be close to 90 by this point, if he's not dead yet.
And, if truth be told, he makes the best Southside mix money can buy.
Sells it out of his house, too, I hear.

So tonight, we're gonna have a taste or two of Mr. Lee's legacy.
Thing is, I'm not entirely sure what to add to it, in terms of liquor. Amaretto? Rum? And how much?
Tell me! Tell me! Help!

I'll report back manana.
(Fuzzy cell phone photo sloppily snapped by me)
Posted by
Sam Sessa
at 3:20 PM |
Permalink
|
Comments (15)
Categories:
Random stuff