Hot chicks vs. good service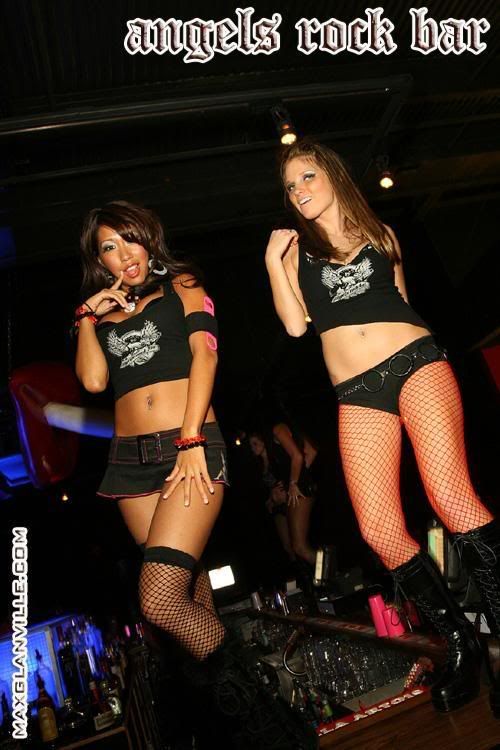 I was talking to an experienced bar manager recently about Angels Rock Bar in Power Plant Live.

This manager seconded a point made by a few friends of mine who have been to Angels: It has a reputation for incredibly attractive female servers (IAFS).
Judging by its MySpace site, this seems to be one of the venue's selling points.
I hear the servers get up an dance on the bar a few times a night, too.

However, hiring a staff of mostly IAFS can have its downsides, this manager said.
From his experience, beautiful women may make for good eye candy but few of them are actually good at serving drinks.
So he avoids hiring IAFS in favor of servers with experience behind the bar.
I'm sure there is a middle ground, and I definitely don't want to make broad generalizations.
When I went to Angels, the service was fine.
And Hooters has built a reputation on IAFS.
But I'm curious: Would you go to a bar for IAFS even if you knew the service would be horrible?
Do you care? Or would you rather go to a bar with average-looking servers knowing the service would be stellar?
Posted by
Sam Sessa
at 12:25 PM |
Permalink
|
Comments (11)
Categories:
Bars & Clubs