Fab Five Friday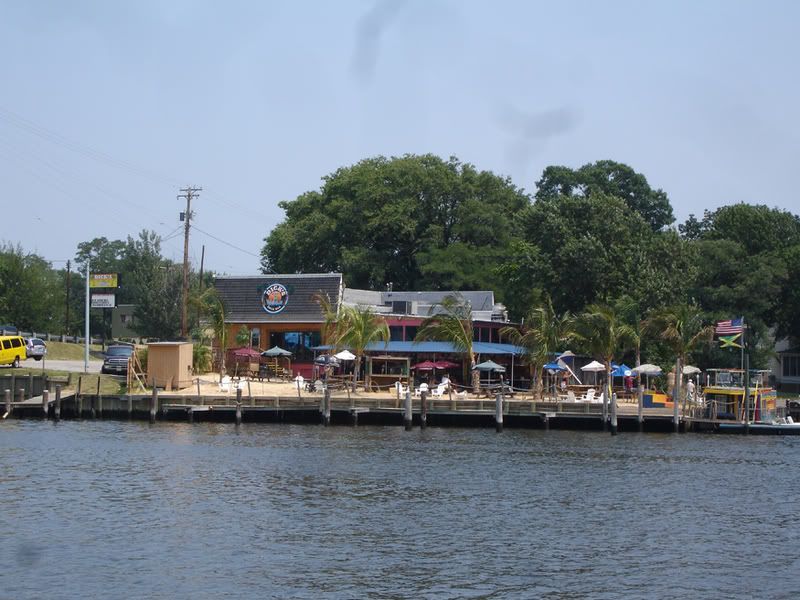 And now, it's time for Fab Five Friday: Destination Dundalk.
Oh, yes indeed.
Using a mix of your recommendations and my own personal prowess, I have compiled the five best bars in Dundalk.
Let me preface this list by saying that no FFF is the end-all be-all of anything. So don't take this too seriously, folks.
But I'm always down for a good debate.
So here goes ...
1. Dicks Famous Dock Bar (pictured). 601 Wise Ave., Dundalk
Nestled down where a windy road meets the water, Dick's is undeniably my favorite Dundalk bar. Growing up, I worked at marinas and have always enjoyed crazy boaters. And what better place to study the Art of the Hawaiian Shirt than on a colorfully painted wooden dock bar with a live band playing?
2. Hops Inn, 7002 Railway Drive, Dundalk
Pitchers of Michelob Amberbock are only $6, most of the male patrons have facial hair, and black-and-white portraits of every president since George Washington hang on the wood-paneled walls. Awesome.
3. Howard's, 7312 Holabird Ave.
I don't like the new paint job, but Howard's continues to dominate Dundalk's nightlife scene -- and for good reason. The bartenders are quite pleasant and the patrons can party.
4. Pops Tavern, 4343 North Point Blvd.
Give me live country or give me death!
5. Costa's Inn, 4100 North Point Blvd.
As TotalVicky says: They have karaoke + beer, which = retirees from Bethlehem Steele with hard-core Bawlmer accents reminscing about the Colts and singing frank Sinatra :-) For that reason alone ... if they qualify as a bar then they get my vote. And the crabs ain't too bad either, hon :-)
(Photo courtesy of Dicks)
Posted by
Sam Sessa
at 12:58 PM |
Permalink
|
Comments (9)
Categories:
Fab Five Fridays