Fab Five Friday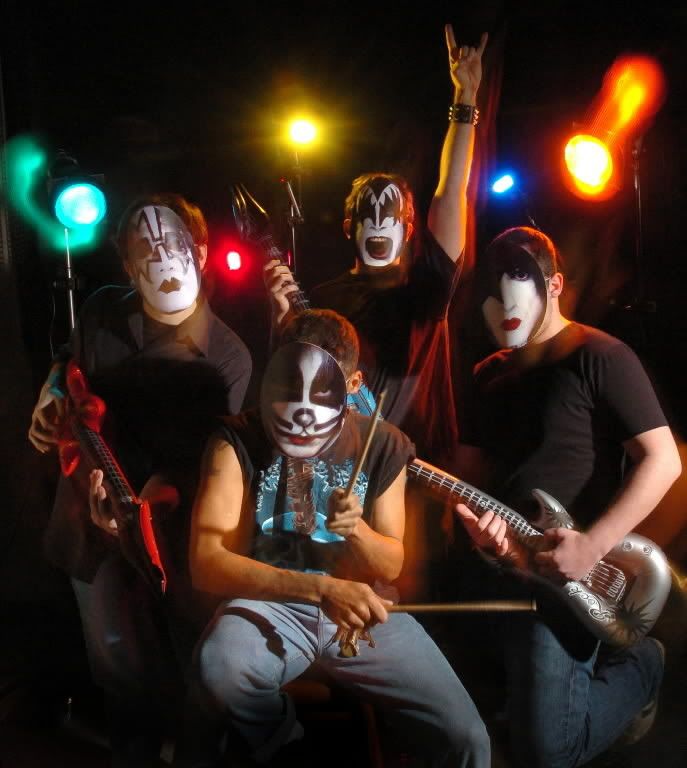 At first, I thought I'd list my favorite fake band names.
But you guys had so many awesome suggestions, I couldn't compete.
So I'm not even going to bother with my own.
I'm just going to rank yours.
No. 1 gets a prize.
Some of them were sick.
Some of them were hilarious.
Some of them were hilariously sick.
Here they are, your five best fake band suggestions, in order ...

1. Naked Lady Mud Flaps
I took an informal poll among some other Sun staffers and this one, from Eutaw Street Historian, won by a long shot. Historian, email me and I'll award you your prize.
2. Sessa Fresh
Besides the fact that this band name incorporates my name (major bonus points), it just flows really well. Say it out loud. Sessa Fresh. Yeah. Good stuff, courtesy of Alf Fan.

3. Venomous Sac
What a sharp, vivid band name, dreamt up by Uncoolotta.

4. Drama Llama
It spits. It rhymes. It appeals ... to me. Thanks, Patchen.
5. Voodoo Pork
Well, he/she nominated him/herself, along with a long list of other fake band names. But I can actually see a band from the South calling itself Voodoo Pork. I like it.
(Photo by Doug Kapustin/Sun Photographer)

Posted by
Sam Sessa
at 6:34 AM |
Permalink
|
Comments (3)
Categories:
Fab Five Fridays