Why do bars close?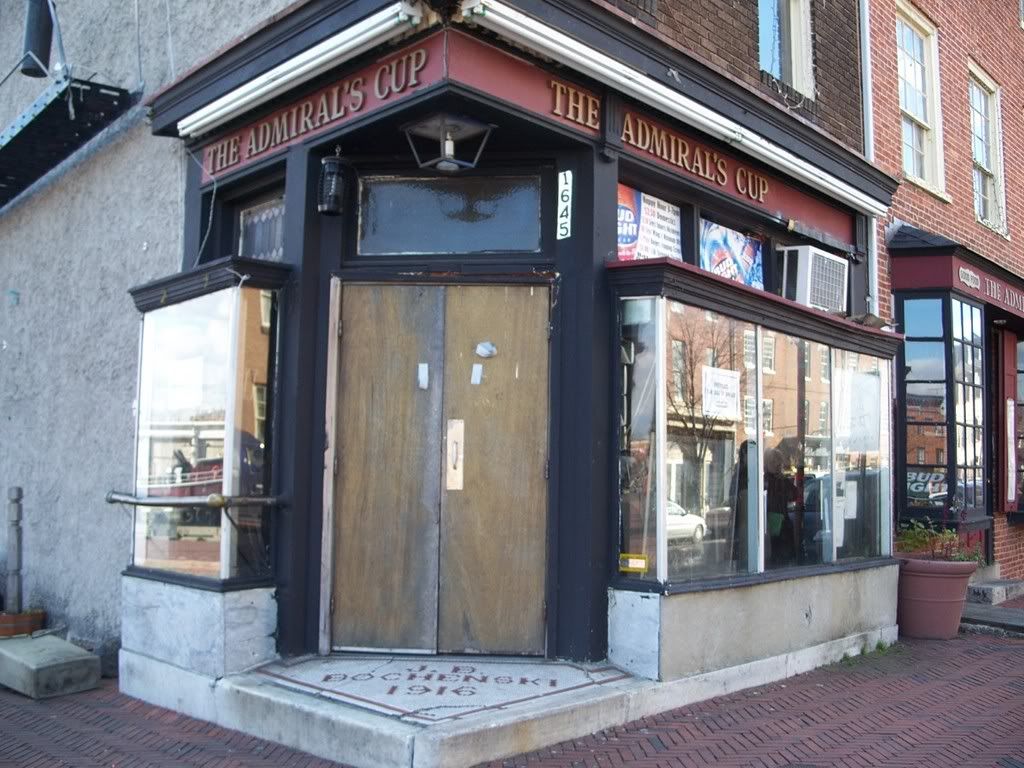 MS reader Jason alerted me to Epicurious L.I.Z.'s post about why restaurants close.

I've talked to a few bar owners about this. And I'd like to hear from more people too.
If you own a bar or used to own a bar, tell me if I'm right or wrong.

Here's my understanding of it.

One big reason bars close is the interest.

Liquor licenses cost a boatload of money, which is usually covered by a loan.

If the buyer also wants to own the building, that costs even more.
So they borrow more money.
Paying it back is the hard part.
While bars make a decent amount of dough on alcohol, food sales generally don't turn huge profits.

This is also part of the reason why, at some bars, Miller Lites cost $3.50.
So unless the bar is a hit in its first year or two open, it could easily go under.
(Photo of the now-closed Admiral's Cup in Fells Point by me)
Posted by
Sam Sessa
at 12:03 PM |
Permalink
|
Comments (7)
Categories:
Bars & Clubs