Why Baltimore won Best Scene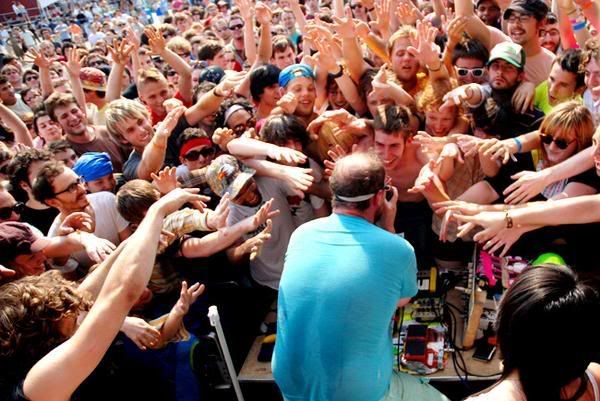 I've had a couple of people ask me why, all of the sudden, Baltimore is getting props in Rolling Stone and Blender.
Well, there's more than one reason.
But I think the best way I can explain it is to break it into chunks and then tie the chunks together.
Here goes ...
A few years ago, most of the arts and music students behind
Wham City
moved down here from Suny Purchase College because Baltimore was cheap, unpretentious and weird.
At the same time, the Darkroom Productions duo was making the first Hamsterdam album, which would spawn two more and a soundtrack to The Wire.
Meanwhile, the rock group Cinder Road, pop rockers All Time Low and the jam band The Bridge were (separately) recording and touring their butts off across the country.
And, Beach House and Wye Oak were making moody, hypnotic music that local artists and hipsters latched onto.

Each of these musical groups made one important decision:
Instead of moving to other cities where they might find better connections and bigger audiences, they opted to stay here in Baltimore.
They bet that they were good enough to bring attention here instead of looking for attention by leaving Baltimore.
And, just as importantly, venues like Floristree, the Lo-Fi Social Club, The 8x10, The Talking Head, G-Spot and Metro Gallery were there to help introduce these groups to larger audiences.

Their gamble paid off.
Baltimore artists from a bunch of different genres are getting recognition for the music they're making.
If you don't live here and just picked up a copy of Rolling Stone, it looks like all of the sudden, Baltimore has a scene.
But if live here, you know we've had one growing for a while now and it's finally starting to blossom.
Posted by
Sam Sessa
at 10:26 AM |
Permalink
|
Comments (3)
Categories:
Local music