Spoon @ Sonar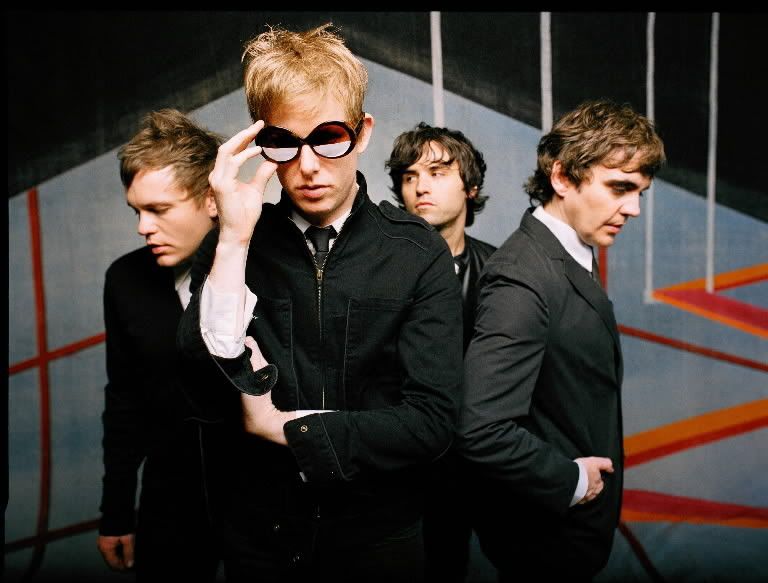 Concertgoers couldn't have asked for a better show from Spoon (pictured) Friday night at Sonar.
The Texas four-piece brought a punchy, high-energy performance to the steaming-hot East Saratoga Street warehouse.

It felt like half the fans were Spoon followers for years, and the other half discovered the band when Ga Ga Ga Ga Ga came out last year.
And since it was an all-ages show, there were tons of high-school kids in attendance.

I hope I wasn't annoying like them in high school, but I probably was.
White Rabbits started things off with some tight, heavy indie rock. At times they had three people playing drums -- a thunderous way to kick off the lineup.

The Walkmen went next, and also put on a decent show. Singer Hamilton Leithauser has an incredible range.
Even though the Walkmen are a more established band than White Rabbits, I thought the Walkmen should have gone on first.
White Rabbits set a driving momentum which drug during the Walkmen's set and picked up again when Spoon hit the stage. But overall, it was one of the best indie rock shows I've seen in a while.

(Photo by Autumn Dewilde)
Posted by
Sam Sessa
at 3:07 PM |
Permalink
|
Comments (9)
Categories:
Local music