Shoes thwart Mosaic visit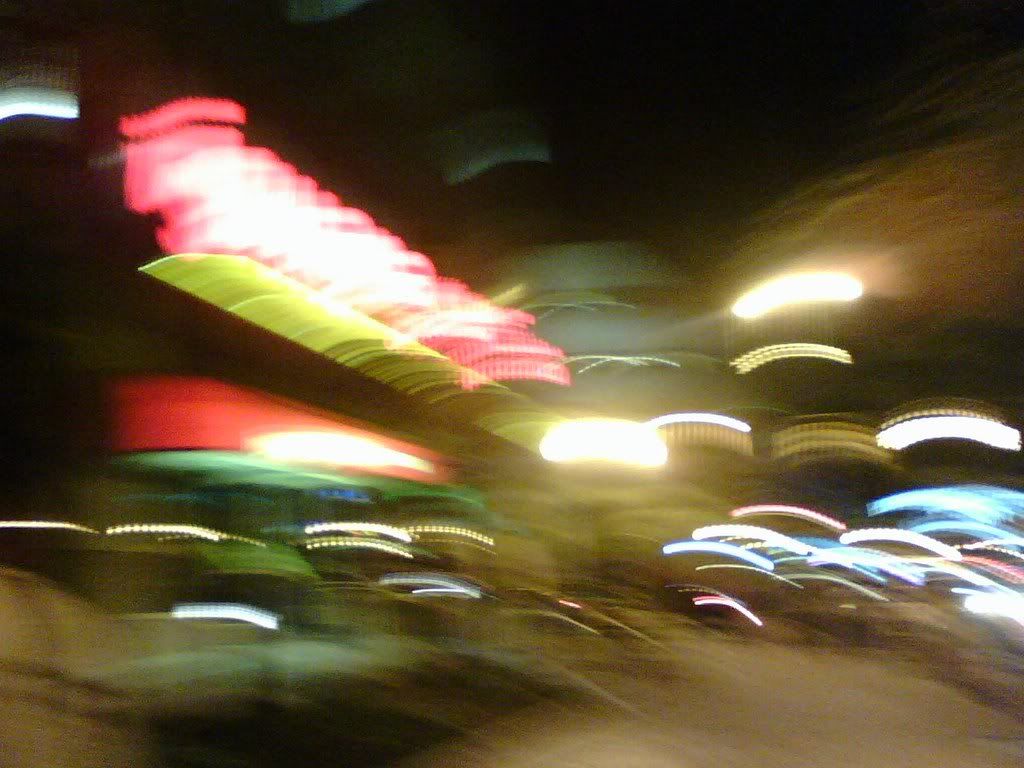 Wondering when I'll get around to reviewing the recently revamped Mosaic in Power Plant Live?
Me too.
I swung by there Friday night after the Spoon show at Sonar (side note: I'll post the review of that later today) but wasn't allowed inside.
I was wearing white bowling shoes with black stripes, and my buddy Mike had a pair of All Stars on.
The bouncer apologized but said he couldn't let us in.
No sneakers allowed.
Well, no All Stars allowed. The bouncer said my bowling shoes would have been OK.
Still, it was silly of me not to think Mosaic would have a dress code -- and would actually enforce it.
I remember when I reviewed Kamp, they let me in wearing Birkenstocks.
Oh, well.
Maybe next weekend.
If one of you has been there and wants to tell the rest of us how it is, go for it.
(Photo by me)
Posted by
Sam Sessa
at 11:17 AM |
Permalink
|
Comments (4)
Categories:
Bars & Clubs