Palma to replace Stadio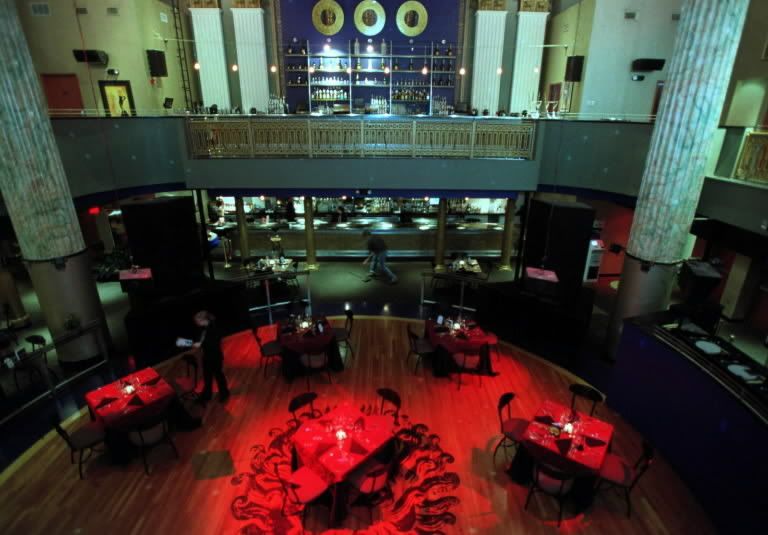 Speaking of revolving doors -- people just keep throwing money at that giant club on Redwood and Calvert streets.
It used to be the Redwood Trust (pictured).
Then it was Stadio.
On May 22, it will become Palma.
One of the guys behind Palma also runs Ibizia Night Club in Washington, and I'm told, plans to open Palma a few nights a week.
Stadio was open more sporadically for special events.
We'll see what happens with Palma, but I'm not holding my breath.
Even at its peak, house music never caught on in Baltimore like it did in Philly and New York City.
(Photo by Barbara Haddock Taylor/Sun Photographer)
Posted by
Sam Sessa
at 7:35 AM |
Permalink
|
Comments (5)
Categories:
Bars & Clubs